Public Safety Practitioner Membership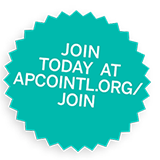 What Is My Membership
Worth?
Your APCO membership can save you money by providing discounts on event registration, training, certification and more. Check out how you can start saving with APCO today!
COMM CENTER & 9-1-1 SERVICES DISCOUNTS
RETAINS Toolkit 3.0 Group Members| $99
RETAINS Toolkit 3.0 APCO Members (Non-Commercial)| $129
APCO Consulting Service for Agency Members | 10%
PUBLICATIONS
PSC Magazine ($125 Value)


FREE
AFFINITY PROGRAMS
APCO has partnered with companies to provide members with discounts.
APCO International annual dues are not a deductible contribution for federal tax purposes, but may be deducted as a business expense. PSC magazine subscription price for one year is included in membership dues and members may not deduct the subscription price from dues.