Project 43: Broadband Implications for the PSAP
Recommendations: Workforce
---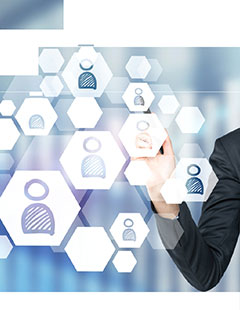 New Recruitment and Retention Strategies
PSAPs should consider a variety of recruitment and retention strategies to grow and maintain a workforce having skills in new technologies.
New Focus on the PST Career
The future PSAP workforce will involve the same passion for serving to protect the safety of the public and responders, coupled with an interest and talent for embracing new broadband and information technologies. This is a profession that deserves more attention for its importance to saving and protecting lives, and, in a broadband environment, it will be a profession with more options for growth and advancement. Accordingly, governments at all levels should drive interest in and development of post-secondary educational programs to produce graduates trained in IT, PST, and related emergency response skills.
For example, federal and state scholarship programs could create or expand upon public service programs to include NG9-1-1. There are already programs that offer scholarships to attract much-needed talent for public service. In recent years, such programs have been expanded to improve the cybersecurity workforce in government.99 These educational programs could also incorporate simulated PSAP environments, to help prepare candidates for the exposure to the at times intense nature of emergency communications.

Job Exposure During Recruitment and Training
A common problem for PSAP retention is losing new PSTs soon after they finish initial training because the job proved more difficult than expected. This results in a significant loss of investment in terms of training resources and the lost opportunity of another potential hire who might have remained. To address this issue, PSAPs could increase the amount of exposure candidates receive prior to or early in the application process, which could eliminate candidates who will not stay before further investment is made in their hiring and training. For example, the application process could include listening to several emotionally difficult calls that have been handled by employees in that center. A realistic demonstration of actual incidents and how they were processed may be necessary to portray the type of work an applicant may need to perform, and additional consideration should be given to strategies that would include longer exposures so potential hires have a sense of what it's like to work a full shift.
Researching New Hiring Models and Incentives
The lack of budget and hiring flexibility makes it hard for PSAPs to maintain adequate staffing. Many PSAPs must manage staffing shortages for long periods between hiring cycles, and the shortages can get worse the longer they go on due to the increased workload on PSTs in an understaffed PSAP. Some agencies over-hire to create a buffer against anticipated attrition. Agencies could also consider more flexibility in hiring, including looking to other public safety disciplines for candidates that did not end up completing the recruitment process but may be interested in a PST career.
Agencies should also consider offering incremental years of service incentives as part of recruitment and retention. Pay bonuses based on years of service – x% for one year, 2x% for two years, etc. – could offer a more compelling incentive to remain through a minimum length of service than non-binding commitment agreements which are widely used today. Additionally, where agencies lose personnel to neighboring jurisdictions that offer better salary or benefits, agencies could offer a deferred signing bonus that is not awarded until the completion of the minimum service term.
Professional Development
Retention, particularly of the younger segment of the workforce, could be improved through increased training and professional development opportunities. As described in the Training section of this report, PSAPs can leverage broadband technology for online classes and interactive training, which could increase job satisfaction as well as performance. PSAPs can also expand career opportunities by crafting new positions and staffing options. Plus, the additional functions required in a broadband-enabled PSAP will most likely require a restructuring of the normal recruitment practices, work hours and shifts, pay grades, job responsibilities, and promotion track. During this restructuring, managers could be creative with job titles and levels of responsibility. If there are more promotion opportunities, chances to cross train, diverse operational roles, and increased levels of responsibility, personnel could be more likely to stay with an organization.
Research New Staffing Models
As discussed above, PSAPs have a number of options to meet the future workforce demands of a broadband environment. This can include a combination of specialized workforce sub-units, using other agencies and departments, and leveraging broadband technology to improve connectivity and thereby enable human resource sharing for mutual aid, periods of high volume, continuity of operations, etc. Further research is needed into the technology, training, and governance issues associated with these dynamic approaches.
Increase Recognition of PSTs
APCO will continue its efforts to ensure PSTs receive the respect and recognition they deserve. One strategy for increasing the public's understanding and appreciation of the life-saving work performed by PSTs is to encourage more widespread reporting of 9-1-1 stories. This in turn could help raise awareness of the value of serving in such a public safety capacity, along with the new options and opportunities that broadband technology will enable at PSAPs. Accordingly, APCO will investigate creating a new award that recognizes a journalist, anchor, or news organization for admirable coverage of 9-1-1 operations.
Continued Research and Support for Staffing and Retention Issues
APCO Project RETAINS was launched to address staffing issues for PSAPs. As part of the Project, APCO conducted a national study of staffing and retention issues, the results of which informed an Effective Practices Guide.100 Current models that aid in determining adequate staffing are available; however, updates will be needed in the future for accurate calculations in an NG9-1-1 environment. For example, some current staffing formulas require the input of incident types such as domestic violence and emergency medical dispatch to help compute staffing recommendations. It will be necessary to re-examine these and make additions to adequately capture the challenges that NG9-1-1 incidents will bring and the time it takes to process them. APCO is updating the research for Project RETAINS and the accompanying tool kit to assist PSAPs with estimating staffing needs and addressing retention issues, mainly focused on the current environment. It will be a few years before full NG9-1-1 can be realized. At that future point, APCO will consider a next (third) iteration of Project RETAINS to incorporate broadband-specific inputs to help address NG9-1-1 staffing issues.
---
Notes
99 For example, see the Commonwealth of Virginia's Cybersecurity Public Service Scholarship Program, http://schev.edu/index/tuition-aid/financialaid/state-student-aid/cybersecurity-public-service-scholarships. Also, the National Security Agency (NSA) and DHS jointly sponsor the National Centers of Academic Excellence in Cyber Defense (CAE-CD) program. The goal of the program is to reduce vulnerability in our national information infrastructure by promoting higher education and research in cyber defense and producing professionals with cyber defense expertise for the Nation: https://www.nsa.gov/resources/educators/centers-academic-excellence/cyber-defense/.
100 For more information on APCO Project RETAINS, visit http://retains.apcointl.org/.